First of all, a big thanks to everyone who contributed to this article.
This article includes only a few side-kicks closer to Brit fraudster Ian Leaf or Ian Andrews who aid him to steal from the innocent. For a completer version of their complex network, please see the Network page.
The Tealeaf James Bond
For starters, this is a great article to know more about Ian Leaf, the remorseless Brit conman:
https://www.mirror.co.uk/news/uk-news/exclusive-54million-tax-tea-leaf-577846
Kevin James Steele
Kevin James Steele (also known as Kevin Macleod) is Leaf's righthand man and his loyal partner in heinous crimes. Steele is a former partner at Princess Diana's law firm, Mishcon de Reya. He served a lengthy jail term for helping a conman, Michael Shepherd, pull off a 'spectacular' £17.5m fraud on a Swiss bank.
There is a long list of media articles for Leaf's disciples; this post includes only a few examples to keep it brief.
https://www.rollonfriday.com/news-content/ex-mishcon-dodgy-solicitor-trouble-again-after-changing-his-name
https://www.mirror.co.uk/news/uk-news/fraudster-back-business-after-stealing-18999815
https://kiprice.photoshelter.com/image/I0000rwju3Je5xqM
Luigi Wewege
Highly ambitious Italian-born South African Ponzi Master Luigi Wewege, a man of many faces and owner of dozen identities, is Leaf's ex-partner in crime. He was frequently in the spotlight at the time of his involvement with HFC and the Vivier Group. Luigi currently lives in Panama City and runs a Vivier-like offshore company called Caye International Bank, established in Belize.
http://www.stuff.co.nz/national/9331664/The-mayor-the-love-rat-and-nudity
https://www.nzherald.co.nz/nz/mayor-saga-who-is-luigi-wewege/2JXAGPHJYUKKP3TCVJAGCBP5X4/
https://www.nzherald.co.nz/nz/the-colourful-life-and-times-of-luigi-wewege/ILPRSI7GDPJ5CGQC7NHCPZIN5Q/
https://leaftracker.org/wp-content/uploads/2021/05/the_phoenix_oct_2015.pdf
Anita Marion Kohn
Anita Kohn is a long-standing partner of Ian Leaf and is the Vice President of Vivier and related shell companies (as shown on the Network page).
https://find-and-update.company-information.service.gov.uk/officers/l41S3CT5rDzHrII5uEUpZlbA5NU/appointments
Ali Hashemi Far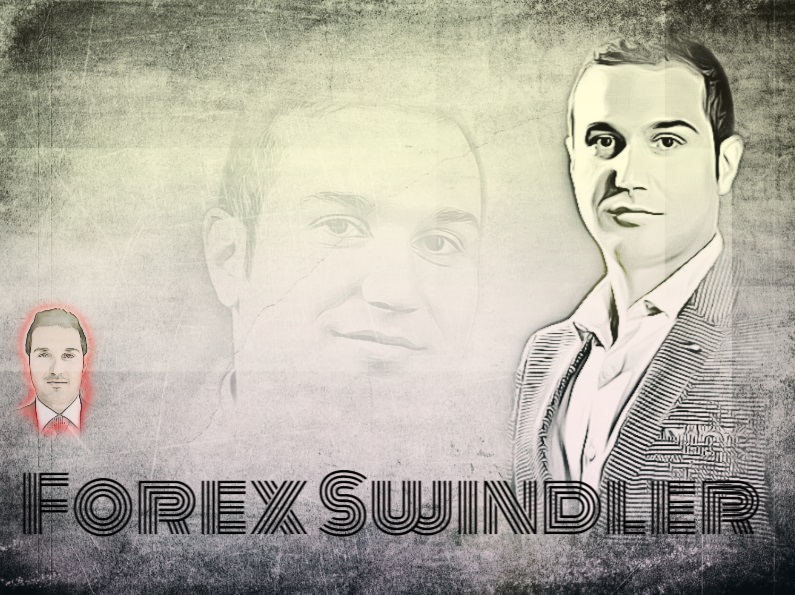 Ali Hashemi Far/Ali Hashemifar is an Iranian currently living in Burnaby, Canada. Ali facilitated multi-million-dollar forex frauds for his offshore puppet masters in Vivier. Ali escaped from New Zealand after allegedly defrauding a New Zealand resident foreign trust, the FKC Private Trust, of $4m. In New Zealand, Ali was interrogated by the Financial Markets Authority (FMA) in his capacity as General Manager of Vivier. Ali is still a director of shell companies in New Zealand and is currently under investigation for money laundering and forex fraud in the United States.
see details here
see details here
https://www.justice.gov/usao-co/pr/owners-foreign-currency-exchange-investment-company-indicted-129-million-wire-fraud-and
https://www.interest.co.nz/news/101773/nzs-blue-isle-markets-ltd-named-defendant-us-sec-case-alleging%C2%A0tens-millions-dollars
https://www.fma.govt.nz/assets/Decisions/Vivier-vs-FMA-judgment.pdf
Martin Haschka
A furious hillbilly, Martin Hascka, is the CO-CEO of Vivier and related companies. Martin lives in Romania/Austria. He hires his acquaintances under false pretences to do his and Ian Leaf's dirty work. The most recent example of this was his appointment of his naïve friend, Alan John Court, from Dunedin, New Zealand as a director and proxy shareholder of Vivier. After the departure of Alan in August 2020, Martin became 100% shareholder of Vivier. He transferred 51% shares of Vivier & Company, Vivier Investment Ltd, and Vivier Capital Ltd to a Spanish entity called Larimar Blue 2014 on April 1st 2021 when this article was published.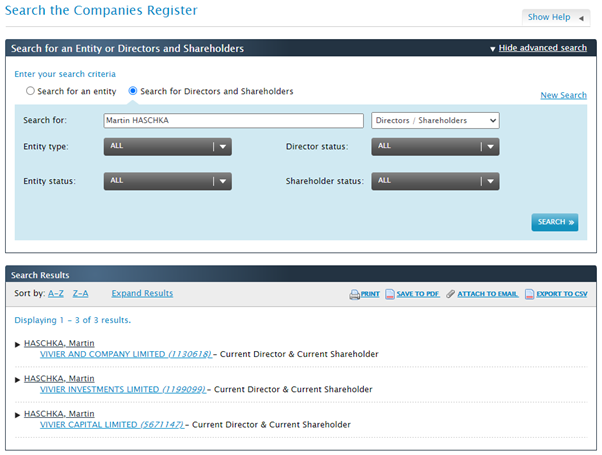 see details here
https://www.interest.co.nz/news/109381/new-zealands-vivier-and-company-nz-foreign-trust-dispute-over-4-million-convicted
https://www.interest.co.nz/business/106199/mbies-integrity-and-enforcement-team-probes-alleged-links-between-convicted-british
Sooraj Kumar
Sooraj Kumar is, with Martin Haschka, a CO-CEO of Vivier and Leaf's other companies. Before the resignation of his predecessor, Leonardo Rodriguez, Sooraj Kumar was a relationship manager with Vivier. Most of Vivier clients will be familiar with his name from the regular emails they receive from him. Sooraj works at the Federal Bureau of Revenue of Pakistan (FBR) as a Tax Inspector while facilitating Leaf's financial frauds. Sooraj has organized Leaf's trips to Pakistan using his connections with businesses he was responsible for auditing. Sooraj is currently under investigation in Pakistan for his failure to declare foreign income from Vivier.
https://nation.com.pk/31-Aug-2020/billions-of-rupees-fraud-alleged-at-the-name-of-profitable-investment
https://www.dailyjinnah.com/epaper/page.php?id=8&edition=islamabad&dt=01-09-2020
Sharon Parbhoo
A South African lawyer, Sharon worked very closely with Kevin Steele/Macleod in the context of dealing with Irish borrowers and Vivier's investors. People received nerve-wrecking emails from this conscienceless slave of the Brit Fraudsters. The relationship between Sharon and Leaf started to unravel, when, having acquired knowledge of Leaf's crimes, Sharon started to demand a bigger share of the pie. After leaving Vivier, Sharon wiped from the internet all evidence of her association with Ian Leaf and the company that she had once been very proud to work for. However, the spectre of victims and their digital footprints across the web are indelible reminders of the ongoing impact on their lives of the legacy of Vivier.
---
Without description